Our race falls exactly 1 week after the Flemish opening weekend.
An ideal opportunity for those who "missed the boat", or even better: the chance for young talent to show themselves live and on TV.
Our list is impressive by now, why not scroll down?
Arnaud De Lie
Do we still need to introduce him? The discovery of 2022: Ardennes sprint bomb, sympathetic farmer's son and above all the talent of the Lotto team.
Was immediately good for the main shot with us, the start of a wonderful debut season at the pros.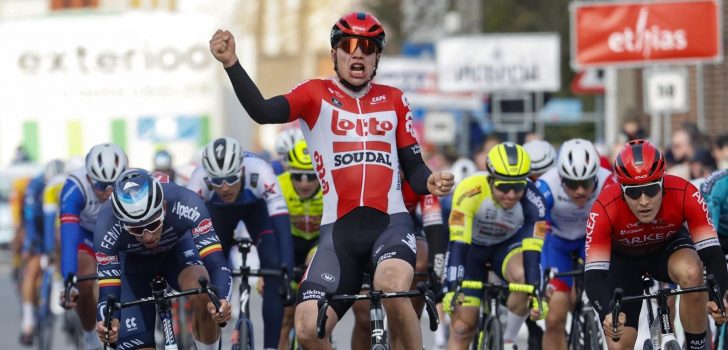 Fabio Jakobsen
The Dutch sprint bomb had obviously already smashed through the year of his victory in 2020. No need to repeat what happened a few months later in Poland.
Shoot out for this Dutch topper who came back, stronger than ever!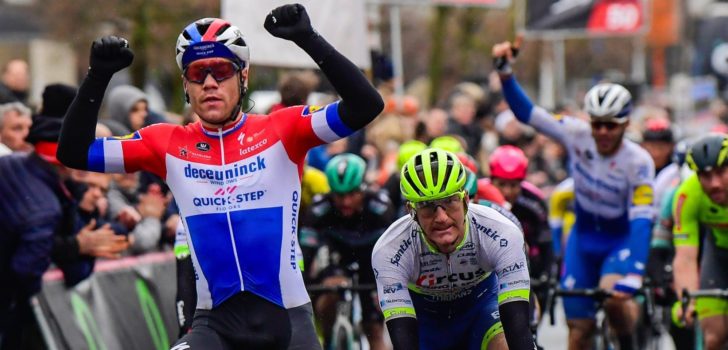 Laurens Sweeck
Relatively unknown and young, but in 2017 Laurens Sweeck took the win in the sprint against Roy Jans and Jerôme Baugnies.
His further career reads like a feel-good novel: Belgian cyclo-cross champion in 2020, overall victory Superprestige season 2019-2020, third E.K. cyclo-cross 2022 and most recently winner of the Jaarmarktcross.
Finally, his favourite course in cyclo-cross is sandy track, but with us he bit right, never yet in sand...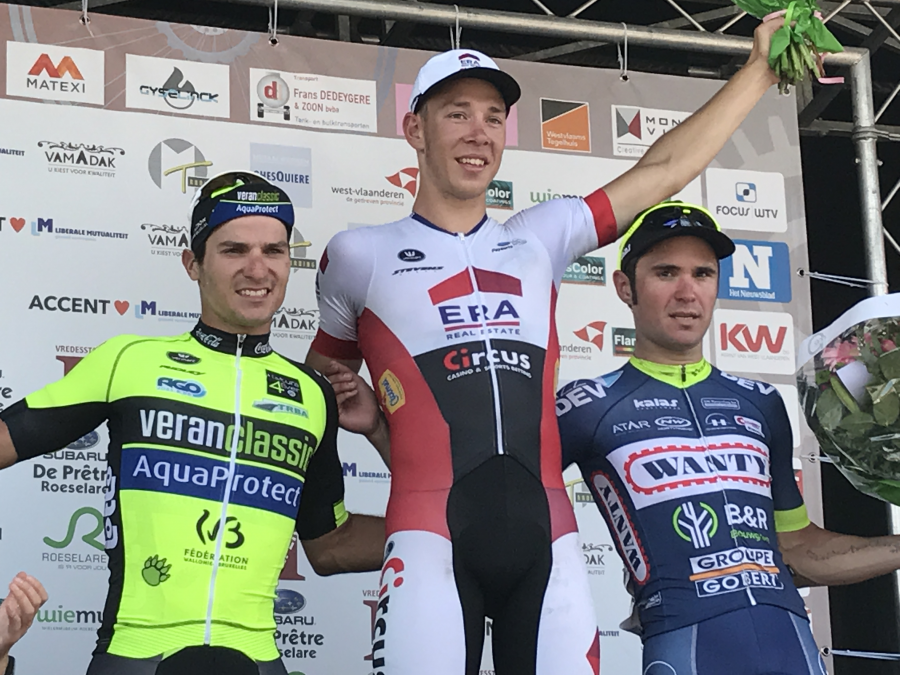 Lewis Askey
Lewis who? Educated at Groupama- FDJ's continental team, Lewis is emerging as the coming man with this team during the Spring.
He is also a valued member of Arnaud Démare's sprint train.
With us in the breakaway of the day in 2021, which he says he enjoyed very much.